MarkDown - Heading formatted text not displaying properly
Heading Text not displaying as expected.
I have noticed that posts with H2 heading titles, created and displayed perfectly on a Glitch-Social instance, display without the Larger text expected for the title in Pleroma FE.
While it's possible that this is intentional, a fellow user suggested an issue be raised here, for discussion and in case this is not intended behaviour.
Example post : Marilyn. Always remembered.
Which display so in Pinafore client (logged at the source, a Glitch-Social instance, here using the Dark Greyscale theme) :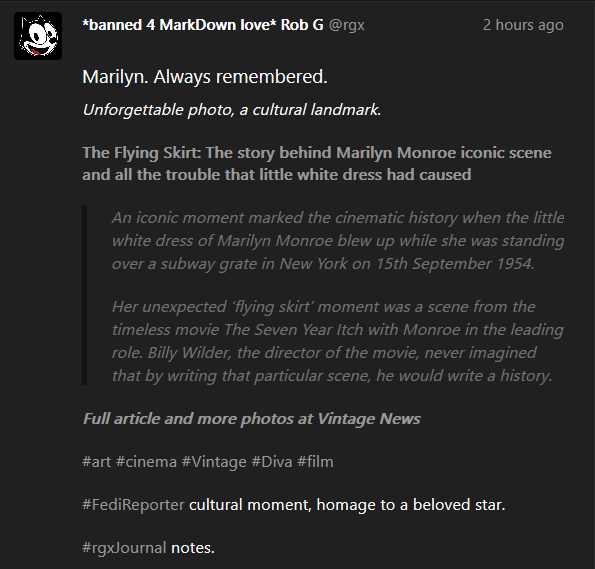 The same post as seen at my account at F.A.B., via web browser, Pleroma FE :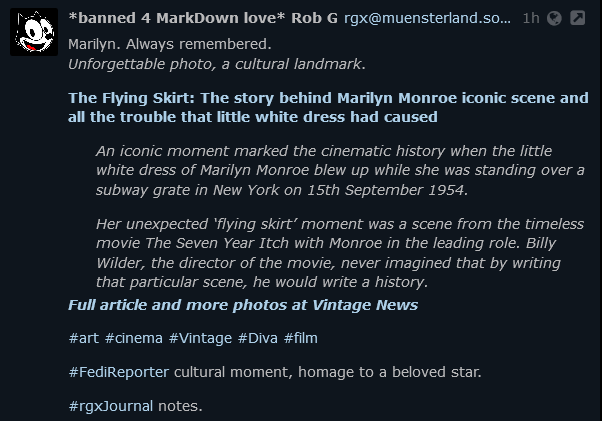 And also at F.A.B, but using the MastodonFE -- same problems :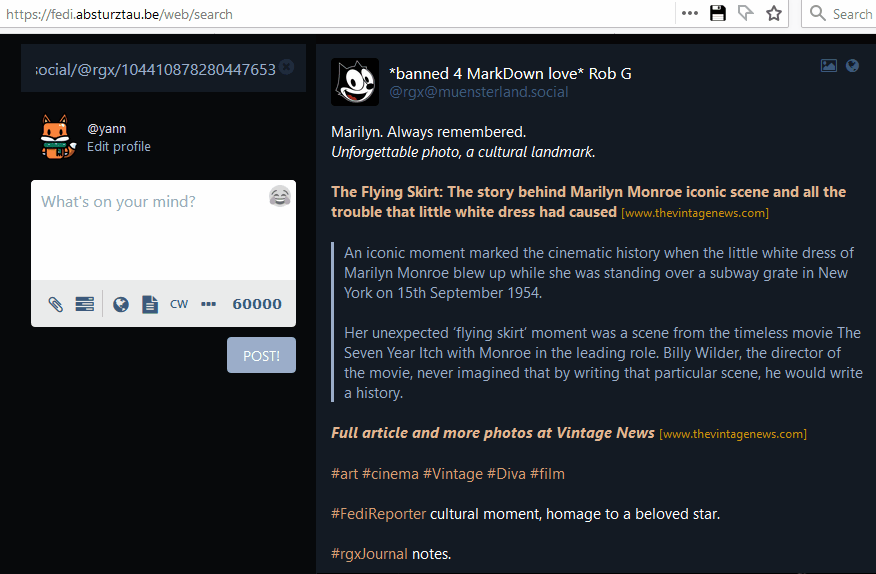 Observed Problems :
Heading2 title displayed as plain text; no size or Bolding enhancements.
Blank line between Title and first line of post text is suppressed in Pleroma front ends as well.
Post as seen elsewhere :
It displays very well in Friendica.
Thank you for your attention and consideration.